The Prospective Psychology Stage 1 grant includes a series of short conferences and retreats, bringing the most promising young scholars in this interdisciplinary domain together with senior scholars. The Stage 1 conferences aim to galvanize scholarly interest in the Stage 1 research agenda; identify worthy empirical projects; and set the stage for Stage 2 (see "Research Awards").
---
Being Called Into the Future
Canterbury Cathedral Lodge, Canterbury UK, September 28 – October 2, 2013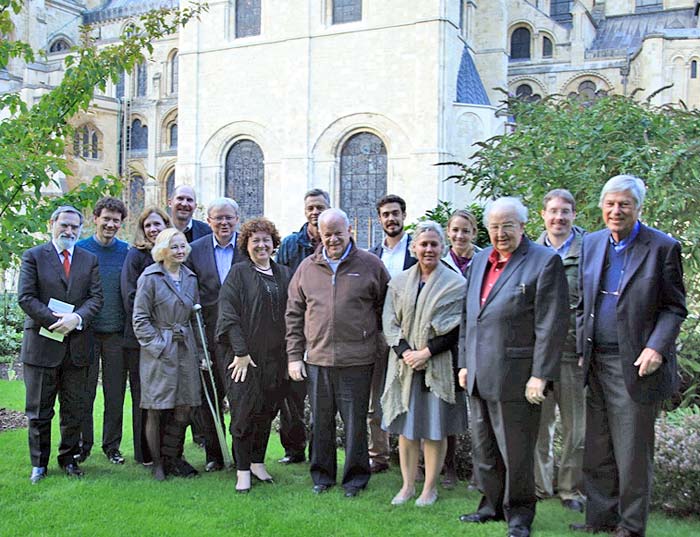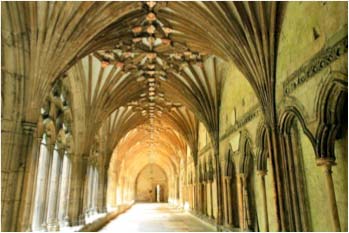 Set upon the awe-inspiring and tranquil grounds of the Canterbury Cathedral in beautiful Kent, this special gathering of eminent religious and secular scholars served to galvanize pre-scientific discussion of prospection in religion and spirituality. The presence of numinous dreams and hallucinations, the sense of fulfilling one's potential for oneself, and seeing the future so vividly that it shapes one's sense of the present are all views of how one may be drawn into the future. From this pioneering meeting, Dr. Seligman and participants both gained clarity on the role of being drawn or called into the future in religion and spirituality, and found inspiration for future projects.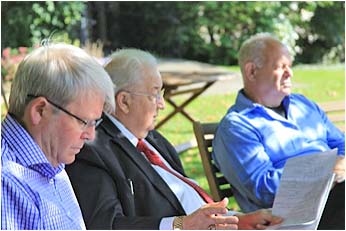 Guests in attendance included Dr. J. Harold Ellens; Dr. Serene Jones, President of Union Theological Seminary in New York, NY; Dr. Hugh Kempster, Vicar of St. Peter's Eastern Hill in Melbourne, Australia; Dr. Theodore McCall, Chaplain of St. Peter's College in Adelaide, Australia; Ms. Thérèse Rein, Founder and Managing Director of Ingeus in Australia; Mr. Kevin Rudd, former Prime Minister and Foreign Minister of Australia; Lord Jonathan Sacks, Chief Rabbi of the United Hebrew Congregations of England; Dr. Christopher Stawski of the John Templeton Foundation; Dr. George Vaillant, Professor of Psychiatry at Harvard Medical School and the Department of Psychiatry at Massachusetts General Hopsital; Dr. Robert Wright, New York Times bestselling author of The Evolution of God and others; Dr. Amy Wrzesniewski, Associate Professor of Organizational Behavior at Yale University's School of Management; and David Yaden, researcher and instructor at the University of Pennsylvania.
An edited volume based on the fruitful proceedings of "Being Called into the Future" is currently in preparation.
---
Prospection in Social Life
Barcelona, Spain, October 9-11, 2014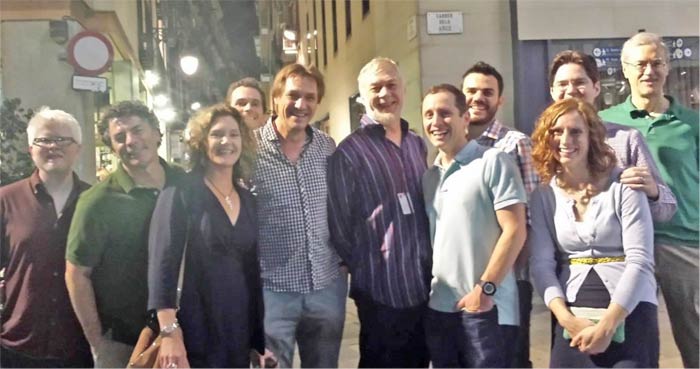 Within a chic boutique hotel in the heart of Barcelona, Spain, ten scholars in the intersecting fields of social psychology, marketing, moral psychology, behavioral decision-making, cognitive psychology, philosophy, and management gathered to build an integrative theory of the social dimension of prospection.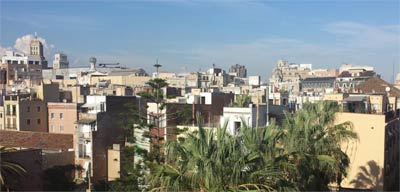 During this meeting, five important themes emerged:
Pragmatics and planning: Do people mainly think about the future when doing so is useful for guiding their current behavior toward desirable outcomes?;
Meaning and story: Do people find a meaningful linkage between present and future? Perhaps regarding present actions as one episode in an ongoing story makes them more meaningful and also furnishes hints about how to respond and act;
Social/Interpersonal: To some extent, the future is a product of socially shared cognition. The social and cultural construction of the future is important for group action and cooperation;
Accuracy of simulation: We cannot know the future for certain, but we can mentally simulate what is likely to happen, and these simulations guide behavior. Do people benefit from accurately simulating future events?;
Emotion: Does emotion play a role in constructing the future? Are emotional reactions linked to thoughts about the future?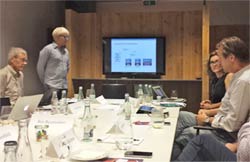 This retreat was organized by Steering Committee member Dr. Roy F. Baumeister, Francis Eppes Professor of Psychology at Florida State University, Dr. Kathleen Vohs, Professor and Land O'Lakes Chair in Marketing at Carlson School of Management, University of Minnesota, and Dr. Andrew Monroe, Post-Doctoral Fellow at Florida State University . Guests in attendance included Dr. Fiery Cushman, Assistant Professor of Psychology at Harvard University, Dr. Anthony Evans, Assistant Professor of Social Psychology at Tilburg University, Dr. Hal E. Hershfield, Assistant Professor of Marketing at UCLA Anderson School of Management, David Rand, Assistant Professor of Psychology, Economics, and Management at Yale University, Dr. Jonathan Schooler, Professor of Psychological and Brain Sciences at the University of California Santa Barbara, Dr. Paul A. M. van Lange, Professor, Chair in Social Interaction and Interdependence, VU University and Distinguished Research Fellow at Oxford University, and Dr. Timothy Wilson, Sherrell J. Aston Professor of Psychology at the University of Virginia.
A special issue of Review of General Psychology on prospection based on these proceedings is currently in preparation
---
Morality and Prospection
Ann Arbor, MI, Spring 2015
Among the bustling University of Michigan campus in Ann Arbor, MI, over 30 philosophers, psychologists, and neuroscientists gathered for an extended discussion of where research in moral psychology is today, and where it might be going. Recent years have witnessed dramatic growth in three areas of psychological and philosophical research: learning, decision-making, and moral judgment. This meeting sought to explore how these bodies of research might inform one another, and whether the outlines of a new synthesis in understanding moral psychology is beginning to become visible.
This retreat was hosted by Steering Committee member, Dr. Peter Railton, Gregory S. Kavka Distinguished University Professor, John Stephenson Perrin Professor, and Arthur F. Thurnau Professor of Philosophy at the University of Michigan, and Victor Kumar, Post-Doctoral Fellow at the University of Michigan. Presenters included Dr. Richmond Campbell, George Munro Professor Emeritus at Dalhousie University, Dr. Laura Schulz, Associate Professor of Brain and Cognitive Sciences at MIT, Dr. Kiley Hamlin, Assistant Professor of Psychology, Canada Research Chair at University of British Columbia, Dr. Joshua Greene, Professor of Psychology at Harvard University, Dr. Molly Crockett, Associate Professor of Experimental Psychology, Fellow of Jesus College, Distinguished Research Fellow at the Oxford Centre for Neuroethics, University of Oxford, Shaun Nichols, Professor of Philosophy, University of Arizona, Tania Lombrozo, Associate Professor of Psychology at the University of California, Berkeley, Dr. James Blair, Chief, Affective Cognitive Neuroscience at NIMH, Dr. Joshua Tenenbaum, Professor of Brain and Cognitive Sciences at MIT, Dr. Joshua Knobe, Professor of Philosophy and Psychology and Linguistics at Yale University, Dr. Fiery Cushman, Assistant Professor of Psychology at Harvard University, Dr. Liane Young, Associate Professor of Psychology at Boston College, and Dr. Henry Wellman, Professor of Psychology, University of Michigan. Other invited scholars included Dr. Susan Gelman, Heinz Werner Distinguished University Professor of Psychology at the University of Michigan, Dr. Michael S. Brownstein, Assistant Professor of Philosophy at CUNY/John Jay College of Criminal Justice, Dr. Bryce Huebner, Associate Professor, Department of Philosophy at Georgetown University, and Max Kleiman-Weiner, PhD student in Computational Cognitive Science at MIT. The workshop also attracted many University of Michigan faculty, postdoctoral fellows, and graduate students in the fields of philosophy, psychology, and neuroscience.
The full program can be viewed here . The workshop attendees are planning to prepare a special issue of a philosophy or psychology periodical based on the fruitful proceedings of the "Workshop on Moral Learning."